Do Not Hit the "Back" Button As It Will Cause Errors With Your Order
Congratulations On Your Order!
Hi there,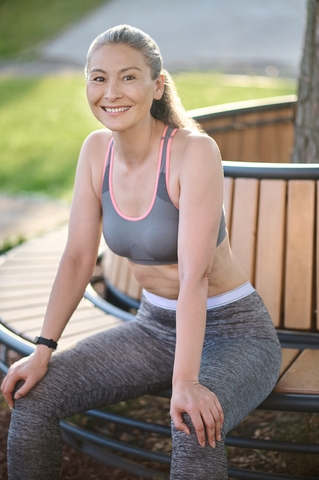 We wanted to be the first to congratulate you on making the smart move by investing in yourself and your health with our premium Thyroid Support formula.
You took the first step on an exciting new journey that's going to transform your body and your health over the next few weeks.
And I couldn't be more excited for you to get started.
Now make sure you stay on this page…
And please don't hit the "back" button or accidentally close out of this page because you're in the right place.
Right now we're boxing up your Thyroid Support order...
But before we do that, I have an important question to ask you…
Would You Like to Boost Your Metabolism and Your Thyroid Even Faster Without Any Extra Work?
Well, here's the deal…
After suffering with my own thyroid problems for years…
And even after getting them fixed, I noticed a troubling trend.
The minute I'd ease off on my diet…
Or go back to eating certain foods…
My weight loss would come to a screeching halt…
My fatigue would kick back in…
And I'd feel exhausted, heavy and hopeless.
It's like I had to do everything right just to lose a few pounds…
And the second I took my foot off the gas…
The weight came right back on…
Along with a few extra pounds around my belly.
Luckily, Using Thyroid Support Made a Huge Difference
My metabolism stayed high…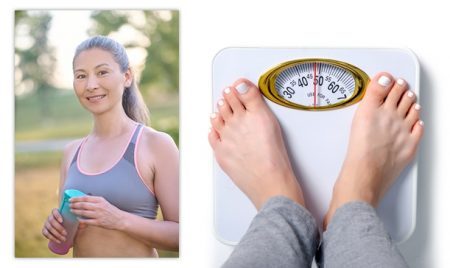 I felt like I was burning more calories…
And if I slipped up on my diet…
It wasn't the end of the world.
Because I had all the thyroid-boosting nutrients in Thyroid Support to do the hard work for me.
And I quickly realized…
That if I took 3-4 capsules a day instead of just one…
I got even faster results…
Because my metabolism would shoot through the roof…
My energy would go way up...
But before I knew it…
My bottle was empty and I was stuck and out of luck.
Thankfully, I've learned my lesson…
But I don't want the same thing to happen to you.
I Want Your Metabolism To Be Sky High All Day Long
And that's what happens when your thyroid is working properly…
You're producing more thyroid hormone…
Which increases your metabolism…
So you burn more calories…
And more fat…
Without having to be perfect with your diet.
That way you can consistently lose weight week in and week out…
Because your body is finally getting the thyroid-stimulating nutrients it needs…
To jumpstart your fat-burning metabolism.
Now, This Is Embarrassing To Admit...
But I made an embarrassing mistake.
Since our first batch of Thyroid Support sold out within the first 72 hours…
My partners and I placed another order for 1,000 extra bottles…
But my fingers must have slipped when I placed the order on my phone…
So instead of ordering 1,000 more bottles…
I ordered 10,000 instead.
And since we're a small business with an even smaller warehouse…
We don't have the room or shelf space to store all the extra bottles.
And let's just say my husband isn't too excited about having boxes of Thyroid Support stacked up all throughout our house…
Which is why we have to get rid of them fast.
And since you put your trust in me…
By ordering your first batch of Thyroid Support…
I want to say thank you…
By Giving You Another 3 Bottles of Thyroid Support At Our Biggest Discount Ever
Instead of just sending the extra bottles back to our manufacturer…
I wanted to pass them along to you…
At our biggest, most outrageous discount ever.
It's a win-win…
You get to stock up on more bottles of our premium Thyroid Support formula…
So you can keep your fat-burning metabolism humming day in and day out…
For at least another three months straight...
As the pounds around your tummy melt off while your energy soars...
And so you never run out and have to wait 3-6 months for another batch to get in stock.
Think about it…
If Your Metabolism Is Consistently High Every Day for the Next 3-4 Months...
Imagine how much extra stubborn fat you'll burn off your body…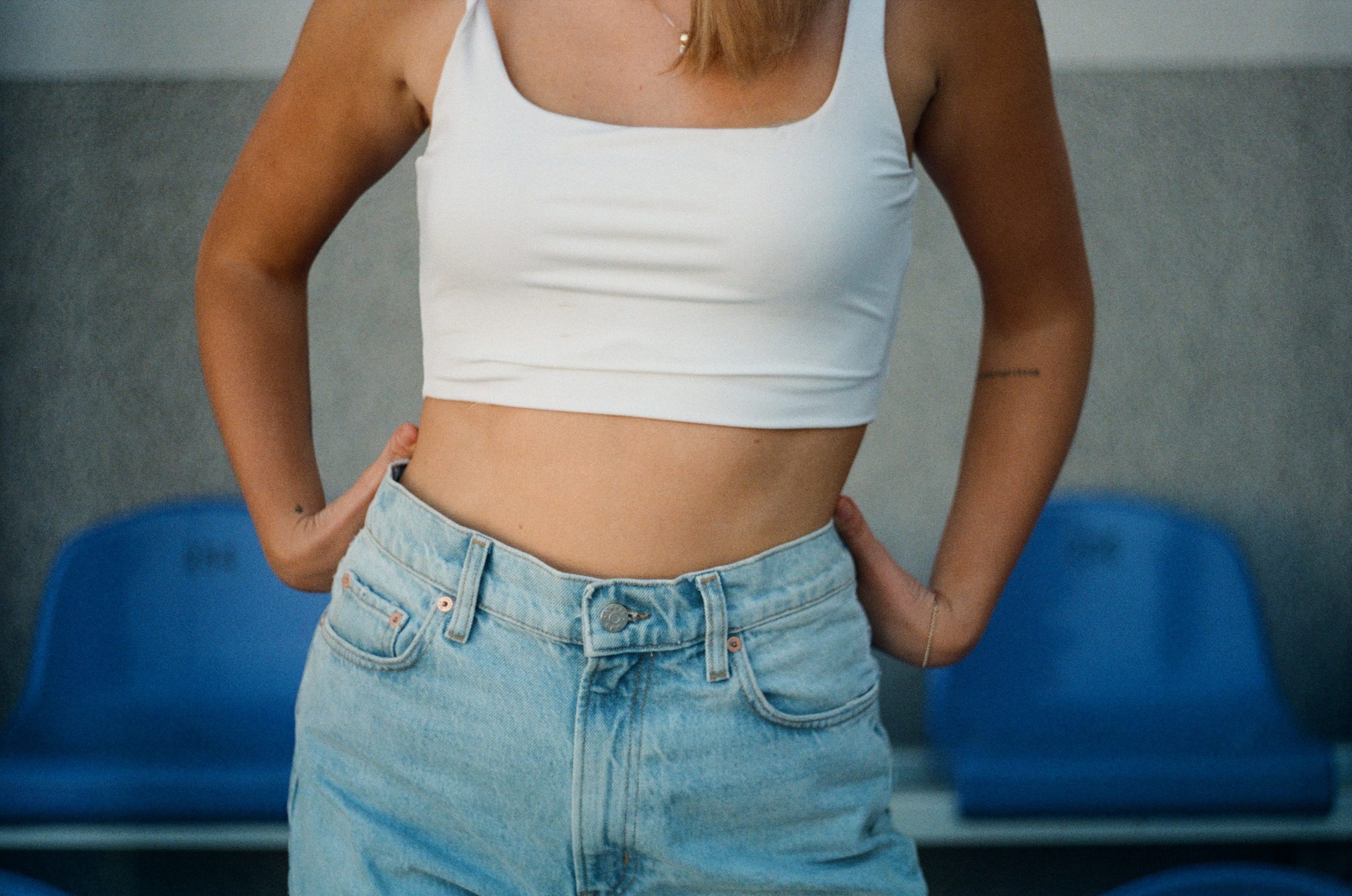 Imagine how much skinnier and slimmer your waist will be…
Imagine finally meeting up with your girlfriends for dinner at a nice restaurant…
And they barely recognize you when you walk in the door…
Because you look absolutely amazing and so much younger…
Their jaws hit the table the second you sit down and they realize it's YOU
More importantly…
The crippling self-doubt around your body and how you look will be gone forever…
No more comparing yourself to other women…
Because you'll be so damn proud of how YOU look…
That you couldn't possibly care about anyone else or what they think.
So if you want a flatter tummy…
The last thing you'll want is to risk running out of Thyroid Support just as you start getting thinner.
Look, If You Want To Lose 10, 20, Even 30 or More Pounds...
The fastest way to do that is to use Thyroid Support consistently.
It's just like exercising…
Sure, a workout here and there might do a little bit of help.
But the amazing, life-changing transformations happen when you stick with it for 30, 60, even 90 or more days in a row.
And luckily, taking Thyroid Support is A LOT easier to stick with than hitting the gym every day.
You'll feel a difference in the first week…
Your energy will start coming back…
You'll feel lighter…
And look thinner…
Your fat-burning metabolism will be at an all time high.
Now, just imagine what will happen after two months?
Remember, All You're Doing Is Getting More Thyroid Nutrients Into Your Body Every Day
I usually have 1-2 capsules in the morning with my coffee…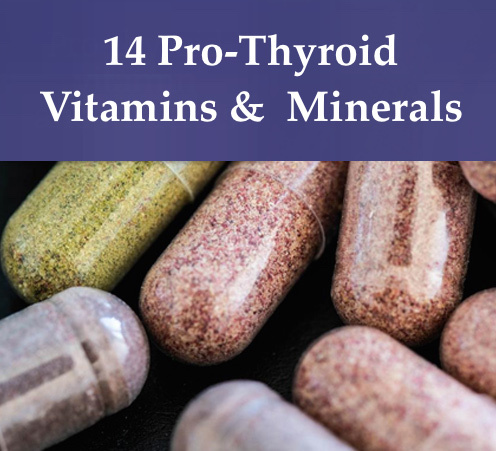 And then another one around lunch...
And one more with my dinner.
I've found it just keeps me way more energized…
And the more Thyroid Support I use…
The better I feel...
And the higher my metabolism is…
Which then burns more fat and calories.
And the best part is…
It's extremely easy to stick with day after day.
Just like taking a multivitamin.
And it's a win-win because...
While You Keep Getting Thinner Every Month...
We Get To Clear Out Some Room In Our Cramped Warehouse
Like I said, I don't just want to send the extra bottles back.
And it's easier to give some to your friends and family if you have extra bottles on hand.
Plus, once you realize how good you feel…
And how fantastic you look in the mirror…
You'll probably want to take more than one capsule a day…
To boost your results even faster.
That's what I did in the beginning…
When I was still making these test batches at home…
And the worst part was constantly running out and having to order more.
While waiting an extra 4-6 weeks for it to get here.
So while my results were at an all time high…
And something was FINALLY working for me…
I'd be stuck waiting at home for another shipment to arrive…
While the pounds started creeping back on.
That's the last thing in the world that I want for you.
Which is why...
Today only, you can stock up…
And get an extra three bottles of Thyroid Support…
So you can keep getting results month after month...
For our absolute lowest price ever…
Of just $29 per bottle.
This One-Time-Only Opportunity To Upgrade Your Order Will Save You a Ridiculous $204
Look, you already invested in your first batch of Thyroid Support…
And since I know how quickly it's going to change your body and your life…
I want to say thank you for your business today.
And in order to keep enjoying the fat-burning, metabolism-boosting effects of Thyroid Support…
You'll need to keep taking it…
So it makes sense that you'll be reordering again anyways.
And once you see how quickly your body changes…
You'll definitely want to have enough to keep the results coming…
And I want you to avoid the disappointment and frustration if you come back a month from now to reorder…
Only to discover that we're out of stock…
Or you have to pay a much higher price, plus larger shipping fees later.
I really just want you to save as much money as possible…
Because we've already gotten a notice from our manufacturer…
About how the prices of a few of the thyroid nutrients are starting to go up starting next week…
...with the increased demand and popularity.
So I wanted to send you a few more bottles…
Before we have to increase the price.
And Remember, You're Completely Protected By Our 60-Day, 100% Money Back Guarantee
If for some strange reason Thyroid Support just doesn't work for you…
Or you're not happy with your results…
Just let us know…
And we'll give you a full and prompt refund with no questions asked.
So you have nothing to lose…
And a whole lot of savings to gain.
Just know that this offer will never be made again to you.
Honestly, I can't even promise that we'll still have these extra discounted bottles on hand 20 minutes from now.
They're going fast…
And word is starting to spread…
Once the extra bottles are gone, they're gone for good.
So please make the right decision for you.
If you're smart…
Or someone who loves a good deal…
And loves huge savings…
While finally getting the thin and trim body no matter how old you are…
Then you'll want to grab an extra three bottles.
Not only will you save an extra $204…
You'll be keeping your metabolism high for the next 90 days in a row.
Just imagine what that'll do to your belly.
Upgrade Your Order To Include 3 Extra Bottles of Thyroid Support At 70% OFF
Just $29 Per Bottle Plus FREE Shipping
(Free shipping for all US orders and discounted rate for international orders.)
Simply click the button below...
And you can add an additional three bottles of Thyroid Support to your order...
For just $87.
That's only $29 per bottle.
Just know that this is a one-time-only offer...
And it will never be offered to you again under any circumstance.
So stock up now...
Or risk missing out forever.
$291 
$87 (Just $29/Bottle)
People Always Ask Me What the Secret Is To Staying On Track...
For me, it's doing the small things that are easy and produce BIG results.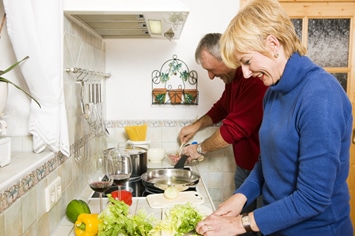 Sure, I'd love for you to clean up your diet…
Start eating healthy 24/7…
And exercise every single day.
But I know that's just not realistic for some people…
Life gets in the way…
You have kids and grandkids…
A demanding career…
Outside interests…
And putting all your energy and focus on diet and exercise can be exhausting.
The good news is…
You won't have to worry about that anymore…
Because once you start getting the right thyroid nutrients into your body…
On a consistent basis…
Day in and day out…
Everything will change.
Just know...
You Have To Decide Right Now
We're boxing up your initial order of Thyroid Support…
And we need to know if we should add in three more discounted bottles for you, so...
All you have to do is click the "Add This To My Order" button below and your $204 discount will automatically be applied to your order.
And your extra bottles of Thyroid Support will be on the way.
You don't have to do anything else.
Just remember, this is the one and only time you'll see this offer…
And it'll no longer be available once you leave this page.
Take advantage of this opportunity to upgrade your Thyroid Support order below…
Or miss out forever.
$291 
$87 (Just $29/Bottle)
These statements have not been evaluated by the Food and Drug Administration. This product is not intended to diagnose, treat, cure or prevent any disease.
Individual results from taking supplements and/or other products mentioned on this site may vary. Before starting a dietary supplement routine, be sure to consult a qualified healthcare professional. The content on this site does not supplant medical advice and is meant for informational purposes only.
ClickBank is the retailer of products on this site. CLICKBANK® is a registered trademark of Click Sales Inc., a Delaware corporation located at 1444 S. Entertainment Ave., Suite 410 Boise, ID 83709, USA and used by permission. ClickBank's role as retailer does not constitute an endorsement, approval or review of these products or any claim, statement or opinion used in promotion of these products.