100% Money-Back Guarantee
While Summer Can Be One of the Most Fun Times of the Year … It Can Also Be Hard on Our Bodies

Repair the Damage You Suffered This Summer with Special Discounts on Our Most Popular Products
Whether you did a little or a lot this summer, chances are your body sustained some damage. For instance, being in the sun for even just a little while can dry out your hair and skin.
And if you participated in any summer parties – drinking alcohol, staying up late and eating unhealthy foods can all cause inflammation in the body. Inflammation is a leading cause of serious illness as well as signs of aging (such as wrinkles and dry, sagging skin).
Now is the time to repair that damage with our "Repair the Damage of Summer" Flash Sale.
Act now and you can get our most reparative products for as much as 50% off. The more you buy, the more you save!
As always, your purchase will be backed by our 60-day satisfaction guarantee. That means you can return your product within 60 days for a full refund of your purchase price (excludes shipping).
Ensure You Look & Feel Your Best With
These Damage-Repairing Products:
Why You Need These Products
to Repair Summer Damage:
Sunlight and chlorine from swimming pool water can be very hard on the hair – causing it to become drier and more brittle… and possibly even thinner.
This powerful supplement is uniquely designed to work from the inside-out to nourish and support your hair follicles at the cellular level allowing you to repair that summer damage and get back the thicker, longer, stronger and healthier hair that you desire.
This formula both maintains healthy, fast-growing hair and supports hair density and strength – a powerful 1-2 combination that will have you looking your best in no time.
With holiday parties and special events coming up, you want your hair to look its best – not tired and dull. This supplement helps ensure that it does by replenishing your collagen supplies, which are essential for great hair.
Make sure your hair attracts attention for all the right reasons – and not the wrong ones – this winter.
This innovative hair support formula contains the most complete blend of vitamins, minerals and amino acids like Hydrolyzed Collagen, Hydrolyzed Keratin, Biotin, Bamboo Extract, MSM, Hyaluronic Acid, Vitamin C, Vitamin E, Zinc, B Vitamins and other natural hair-stimulating nutrients to get your hair quickly looking its best.
Unfortunately, a lot of the best things about summer – such as being in the sun, the warm temperatures, swimming and more – can damage the skin.
To keep your skin looking young and healthy, we recommend Multi Collagen Plus.
This supplement is uniquely formulated to replenish your collagen supply. Collagen is essential for good skin. It keeps the skin looking young and smooth. Without collagen, your skin wrinkles, sags and dries.
Collagen is a major building block of skin, bones, connective tissues and more. Unfortunately, as we age, our collagen production decreases. This makes it consistently harder to repair damage sustained during the summer.
Multi Collagen Plus is the solution. Not only can it boost the condition of your skin and help you look younger and healthier, it may also:
Help increase your metabolism and reduce food cravings (which could help you lose weight)
Support healthy bones, joints and muscles
Support a healthy heart and circulatory system
Help you sleep better
And much more
One of the worst things you can do for your health is to let inflammation remain and fester. If you have drank alcohol, ate unhealthy foods, and stayed up late this summer, it is best to address the resulting inflammation in your body now!
This supplement contains turmeric curcumin which has been widely touted as a natural anti-inflammatory. Taking this supplement can help reduce inflammation which will have a whole host of benefits – including less joint and muscle pain and a stronger immune system (which is something everyone wants in 2020).
Turmeric Curcumin is also a powerful antioxidant – removing free radicals from the body before they can do harm.
Don't let summer damage linger. Repair the damage with Turmeric Curcumin No. 1 and regain your youthful vitality. Other potential benefits of taking this supplement include:
Supports joint comfort, mobility, & flexibility
Supports brain health, memory & mood
Supports heart and cell health
To date, over 6,000 studies have been done on turmeric and among those studies, it has been found to have better effects than other drugs – with no nasty side effects.
Take Advantage of This Flash Sale to Repair Summer Damage for Unheard of Low Prices!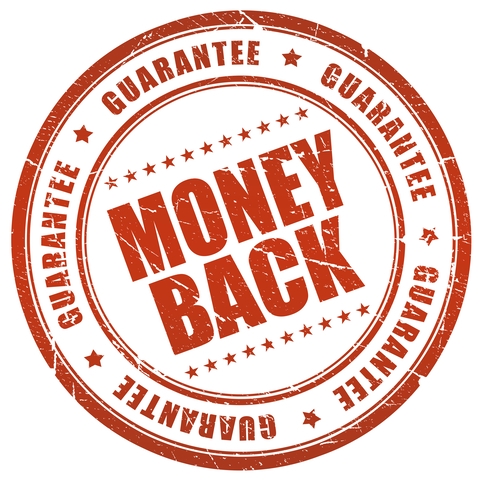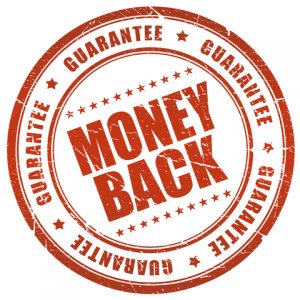 Remember, with our money-back guarantee, you have nothing to lose! Order now and if your supplement(s) does not perform as expected, simply contact us and we'll gladly provide a timely and complete refund with no questions asked.
For Product Support, please contact the vendor HERE.
For Order Support, please contact ClickBank HERE.
Frequently Asked Questions
Q: How much is the shipping costs for the additional bottles?
Below is the shipping and handling costs for the 1, 3, and 6 bottles of the supplements we offer this Labor Day Sale.
Location
Shipping & Handling Costs


1 Bottle
3 Bottles
6 Bottles
Continental United States
$6.95
$9.95
$12.95
US Protectorates
$9.95
$14.95
$14.95
Other Countries
$14.95
$24.95
$24.95
Are there other questions we can answer about your order? Please contact us at support@PainlessNutritionals.com or call us at (888) 947-3780 and we'll be happy to help.
Q: How quickly will my order be shipped to me?
Your order has been instantaneously sent to our warehouse. It will take the warehouse an approximate time frame of 1 to 3 business days to get your order ready and shipped out.
Our products typically arrive within 5 – 7 business days for orders within the U.S and between 14 – 21 business days for International orders.
For tracking information and delivery status of your order, please contact us at support@PainlessNutritionals.com or call (888) 947-3780.
Q: What makes our supplements better than the competition?
Our supplements are 100% natural and made using only ingredients that are tested for purity and quality – no artificial fillers, flavorings, or colorings; just premium ingredients you can trust. These products are also made in the USA!
Q: What if the supplement doesn't work for me?
Please contact our Customer Service Team before you return anything. You can send an email to support@PainlessNutritionals.com or call (888) 947-3780. We will get back to you within 1 business day. Please describe the issue in detail, including the return reason, along with your name and email address used in placing your order, your order number, and name of the purchased product.
Q: After I order today, will anything else be sent or billed to me?
Absolutely not. This is a one-time transaction today only. No future charges will be made because you are NOT subscribing to anything.
Q: How will my order appear on my bank statement?
Your purchase will appear on your bank statement from our secure merchant under the name "CLKBANK*COM".
These statements have not been evaluated by the Food and Drug Administration. This product is not intended to diagnose, treat, cure or prevent any disease.ClickBank is the retailer of products on this site.
CLICKBANK® is a registered trademark of Click Sales Inc., a Delaware corporation located at 1444 S. Entertainment Ave., Suite 410 Boise, ID 83709, USA and used by permission. ClickBank's role as retailer does not constitute an endorsement, approval or review of these products or any claim, statement or opinion used in promotion of these products.